Comprehensive Grocery POS
With Simpleware's expert services, we can customize IT Retail's Point of Sale system to you unique needs.
Let us help you build a Grocery POS system that works for you today.
We're a dedicated team of professionals specializing in Grocery POS technology. We've been around for more than 20 years, so we know our stuff.
Every store is unique. 
That's why we emphasize our ability to creatively solve problems and offer customized solutions that allow our clients to have total control of their business. 
We've got your back.
We are committed to providing worry-free after-sales service available 24 hours a day, 7 days a week, and 365 days a year.
IT Retail is great for multi- and single-store use.
The technical support team of Simpleware is always quick and available 24/7/365. 
The many customizable reports make it easy to get the exact sales data needed. 
We are very pleased that we chose this POS system, and it definitely improved the way we do business.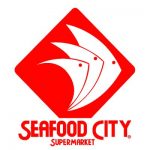 Customer of 25 years
28 stores across North America
Give us a call for a quote.