Call now for more information:
626.628.6660
Retail™ PROFESSIONAL by IT Retail
This is the total package.
Everything you need from front end software to back end controls,
Retail™ Professional is a user-friendly system with its robust functionality and customizable features that will make running your store much easier.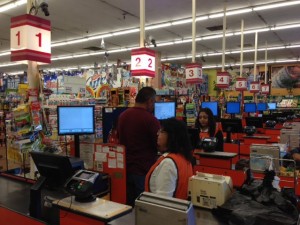 How will Retail™ benefit my store?
We specialize in computer software and hardware for independent grocers and chain supermarkets, providing turnkey and customized solutions for your store. We aim to build a long-term relationship with you along with our extensive network of partners. Simply put, we want to make sure that you have a worry-free experience with our system. How?
Our technical support is available to help you 24/7. The system is easy to learn and use so your management and staff can get up to speed in no time. With our front end solution, cashiers can quickly process customer transactions for better customer service. In a grocery setting, keeping up with inventory can be quite challenging. Retail™ provides the necessary tools so you can easily keep tabs of your stock.
If you own and manage a chain of grocery stores or supermarkets, we also offer Retail™ ENTERPRISE to suit your multi-store needs.
— — — — —
We present to you our mobile app for iOS and Android:
MyGauge
You can finally manage your store and monitor sales straight from your mobile phone.
— — — — —
Do you want more information about our software?
Click HERE to learn more!
Simpleware will tailor IT Retail to meet your store's operation needs.
Our priority is to give you and your store topnotch customer care and technical support.
Not convinced enough?
See what our customers are saying!
"IT Retail is great for multi- and single-store use. The technical support team of Simpleware is always quick and available 24/7/365. The many customizable reports make it easy to get the exact sales data needed. We are very pleased that we chose this POS system, and it definitely improved the way we do business." — Seafood City Supermarket (20 stores in CA, NV, and WA)
"Prompt, reliable support and service. Definitely would recommend to others." — Hawaii Supermarket (San Gabriel, CA)
"The system is easy to use and has all the features we need in managing our chain supermarkets.
They also have a great technical support service." — Tambuli Market (4 stores in Southern California)
Interested? We're here to help you!
CALL NOW!
U.S.A.
Henry Sanchez
+1 626 628 6660
Philippines
Edy Ong
(02) 254 4318 or (02) 508 6273
For more information or to request an online demo, call Henry or fill out the form below.
[contact-form subject="Website Inquiry" to="henrysanchez@simplewareinc.com"] [contact-field label="Name" type="name" required="true" /] [contact-field label="Email" type="email" required="true" /] [contact-field label="Store Name" type="text" /] [contact-field label="Store Location (City, State)" type="text" /] [contact-field label="What can we do for you?" type="textarea" required="true" /] [/contact-form]