This customization came about because a few customers did not want to give back cash or paper vouchers for store returns.
Simpleware was requested provide a system where an electronic voucher is given and tracked for customers with returns.
How to do a refund with store credit
Instead of giving back cash on customer returns, this feature will create a store credit slip. The customer can then use the store credit on their next purchase.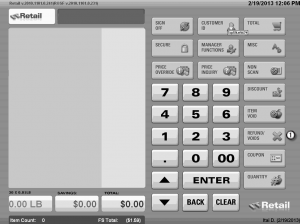 1. Click the Refund/Voids Button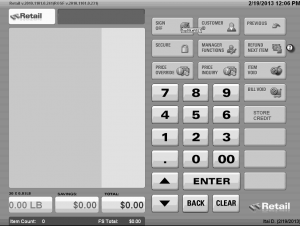 2. Click on Refund Next item Button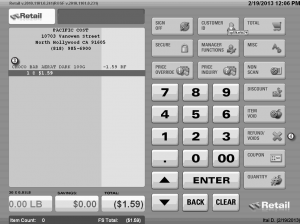 3. Scan or Enter PLU of the product the customer is returning.
4. Click on Refund/Voids Button.
5. Click on the Store Credit Button.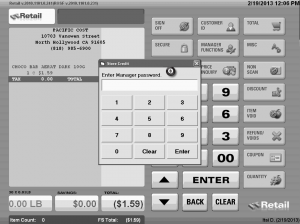 6. Store Credit requires a valid manager password.
7. Store Credit applied to Refund.
8. Click on the Total Button.
9. Click on the Cash button to finish the transaction.