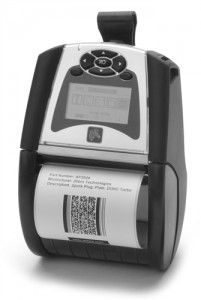 QLN Series Mobile Printer
Trust these drop-resistant mobile printers to improve efficiencies throughout operations–in the warehouse, shipping and receiving and merchandising. Quickly and easily print barcode labels, receipts, tickets and more, on-site and on-demand.
Used for:
Asset Management
Bag Tag
Cross Docking
Document & Records Management
Field Service
Inventory Management
Lab Sample Tracking
Receiving/Shipping
Reverse Logistics
Work-in-Process Tracking
Compliance Labeling
Dietary
Information Labels
Medical Record Labeling
Order Labeling
Photo Processing Labels
Price Labeling
Quality Control
Radiology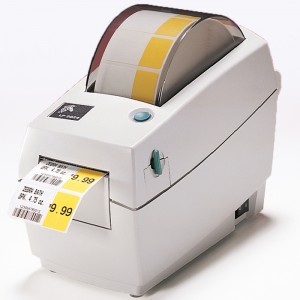 2824 Series Desktop Printer
Easily print productivity-boosting labels right from your desktop with these ultra-compact thermal label printers.
Used For:
Asset Management
Document & Records Management
Inventory Management
Lab Sample Tracking
Reverse Logistics
Work-in-Process Tracking
Person ID & Access Control
Security
Invoices & Receipts
Compliance Labeling
Dietary
Information Labels
Medical Record Labeling
Order Labeling
Photo Processing Labels
Prescription Labeling
Order Labeling
Photo Processing Labels
Price Labeling
Quality Control
Radiology