Always know what's going on in your store with RFID Technology.
RFID stands for Radio-Frequency Identification.
It's a system that uses electromagnetic fields to automatically identify and track tags attached to objects.
It's not just for wallets. It is a very beneficial tool you can employ to run your store more efficiently and keep it secure.
It sounds like magic, but it's real and it's accessible. 
Loss Prevention

Theft Reduction

Data Tracking

Product Identification
RFID tags are a great way to secure valuable inventory. Using radio waves allows the technology to be unobtrusive and inconspicuous; this creates a better shopping environment for the customer and secures your store at the same time.
An RFID security system requires 3 basic components:
Tags
A reader
An alert system
1. Tags
RFID tags emit radio waves that can be detected by scanners. These tags hold information such as if the product has been bought or not, as well as identification data. 
They can come in many forms:
Paper hang tags
Plastic bullet tags
Labels
These tags can be discrete or obvious, depending on your preference. They can be applied on almost any kind of product; from bottles of wine to articles of clothing. You can choose what kind of tag works best for your products.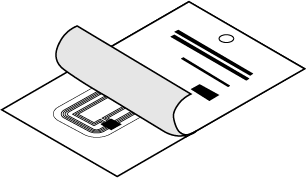 An illustration of a paper hang tag, showing the RFID chip inside.
2. Reader
An RFID reader or antenna reads the RFID tags on your items. Generally, a reader is placed near the exits of your store and scans a determined range. When a tag comes into its coverage, it will detect if the item has been paid for or not. It will activate an alert system when it detects an unpaid item.
There are also handheld scanners available for in store use. These can be used to count and find tagged items in your store.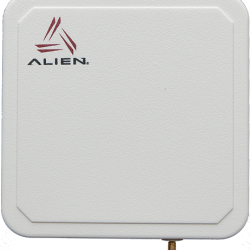 3. Alert System
Simpleware can adjust the scanner to the alert system of your choice. This can be a flashing light by the exit, a siren in the manager's office, or whatever works best for you.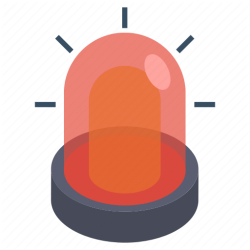 We're a dedicated team of professionals specializing in Point of Sale technology.
We've been around for more than 20 years, so we know our stuff.
Every store is unique. 
That's why we emphasize our ability to creatively solve problems and offer customized solutions that allow our clients to have total control of their business. 
We've got your back.
We are committed to providing worry-free after-sales service available 24 hours a day, 7 days a week, and 365 days a year.
How else can RFID benefit me?
RFID is a much more dynamic way to organize and track inventory.
No more hand counting. System scans for all items within a 10 foot radius.
Don't need to see the items to count them. Reduce data entry mistakes.
System counts 100s of items in seconds. RFID can be more than 10 times faster than traditional counting methods.
With its accuracy and speed, RFID lets you know how much cash is in your inventory at any time. No more guessing.
 Using an RFID Scanner is just like waving a wand.
Less time and staff needed for inventory counts. 
Get results in real time with the click of a button.
Get a handle on your inventory.

Get in touch and we'll tell you all about it.